There have been many people inquiring about damage to Rio Texas Churches. We have been slow to post information because we want to wait for confirmation. Many pastors have been unable to return to their churches and some are relying on information from other people in the area. We will continue to monitor the situation and post updates when possible.
The best way to help, at this point, is through financial contributions. Churches can direct their offerings to Rio Texas Conference Disaster Response Fund - ADVANCE#2057. Individuals can also give online and may choose to add their individual gift to your church's overall giving to the fund.
Damage Reports
Fannin Street United Methodist Church, Goliad
Just received this photo showing some serious wind damage. No further details at this time.
Seadrift United Methodist Church
From Charles Gremminger, Administrative Chair for FUMC Seadrift:
Surveyed inside and outside of all three buildings. No damages to report to structures. A small amount of water seeped in under the 2 side doors. The carpet was damp only definitely not dripping wet. The large tree in courtyard was damaged beyond repair. It will be removed. There is no power so I could not test lights, sound system etc. Successfully removed all frozen meats from our food bank and they are now in other freezers that are generator powered. Our sign on Main was tilted. No loss. We are in the middle of having that sign replaced. It was destined to come down anyway.
Austwell United Methodist Church
From Charles Gremminger, Administrative Chair for FUMC Seadrift:
Happy to report no damages at the Austwell Church. Surveyed inside also, no water penetration. It appears there may have been a sign on the front of the steeple. Otherwise, All appears good in Austwell.
Aransas Pass United Methodist Church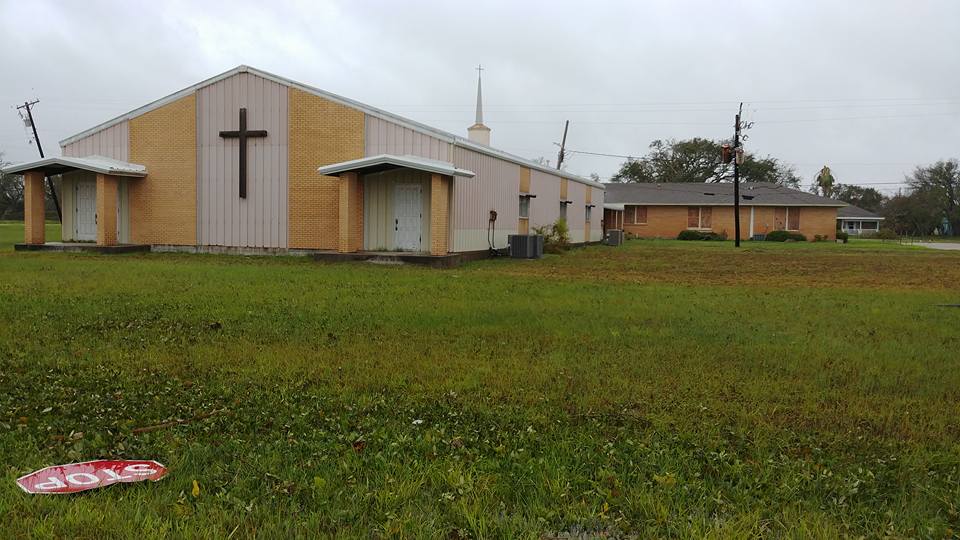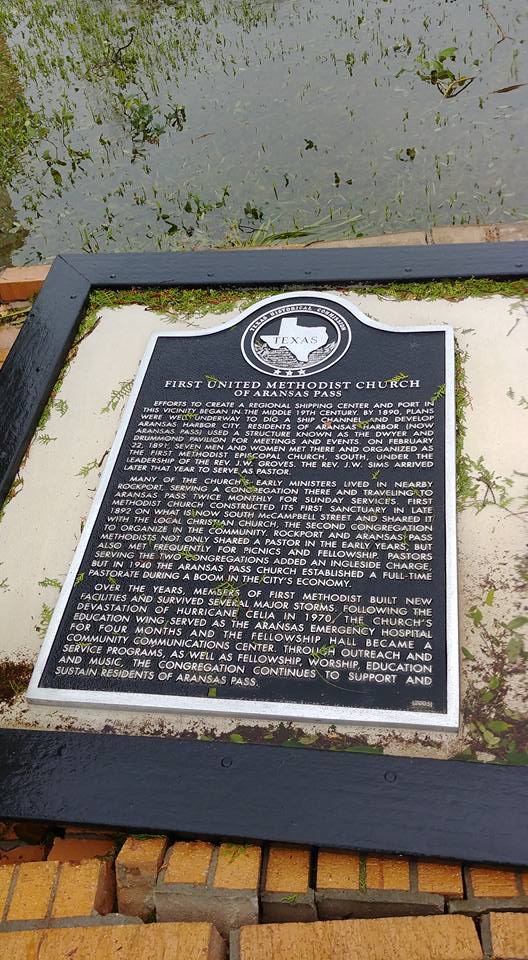 From Rev. Beth Tatum:
City is trying to restore utilities. Lots of power lines down. First United Methodist Church and parsonage look to have fared pretty well. Lots of trees down. Some roads still flooded. Boil water notice still in effect.
Faith United, Woodsboro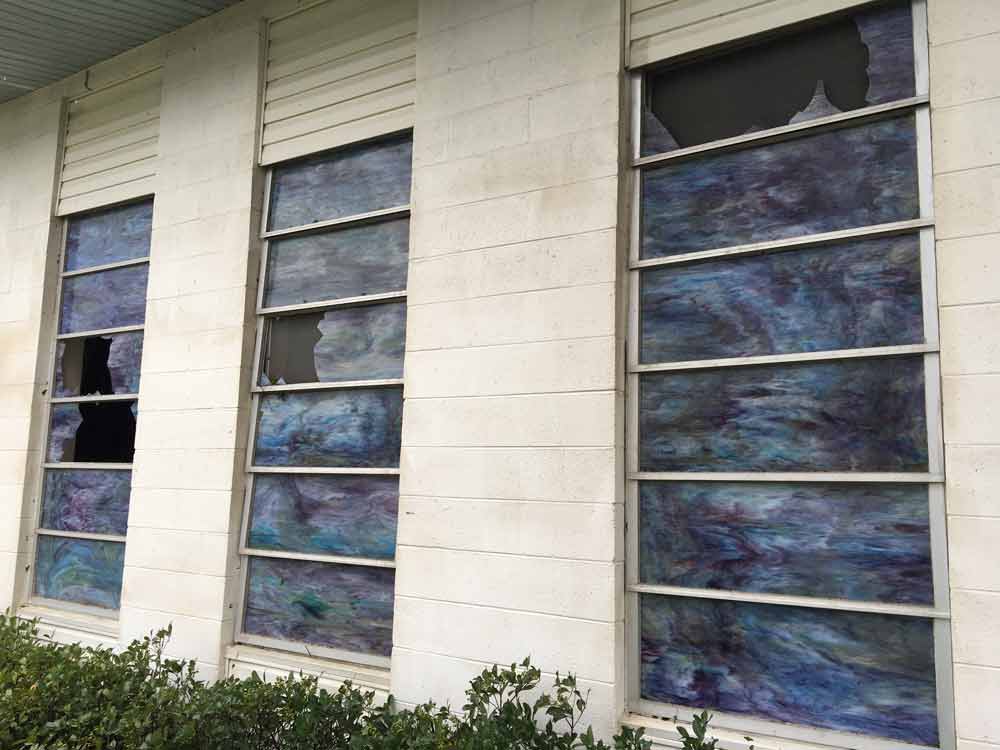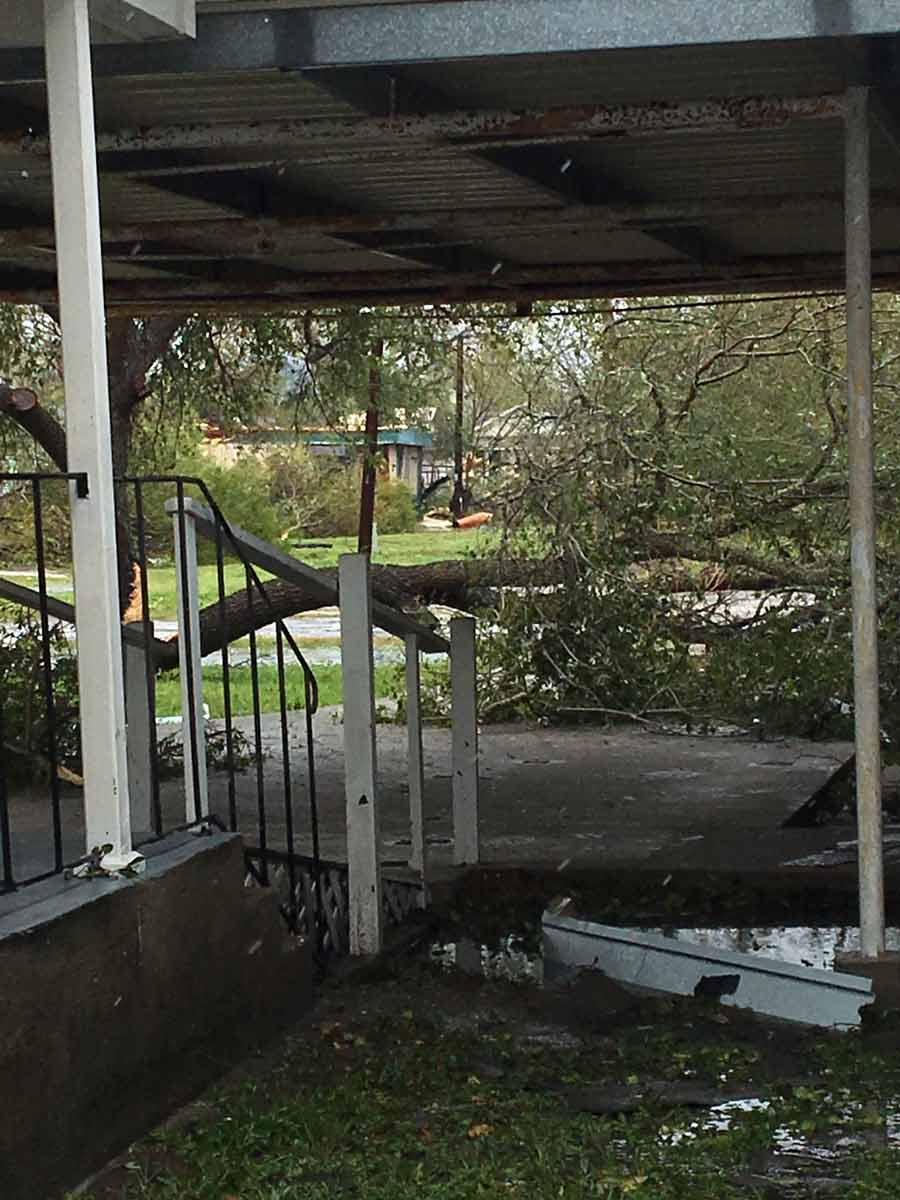 From Pastor Daesub Han:
Our church has received significant wind and water damage and we don't know when we have them back. It will be out for at least two weeks. Also many of the roof panels in the foyer and lots of trees around the church are down. It looks like the storm destroyed this community..
First United Methodist Church, Taft
Update from Pastor Kevin Portwood:
I'm happy to report that early pictures show the structure of Taft FUMC building and the parsonage look to be in good shape. There will likely be leaks in some spots (steeple, hallway by first light office, e.g.), and we don't have a clear picture of the back of the building, but these are promising.
This storm is not yet over, we have lots of rain still on the way. Please continue to be in prayer for those who have lost much. In particular, please pray for my other church in Portland - they have suffered major damage to the church facilities.
Island in the Son United Methodist Church, Corpus Christi
Television news reports have shown extensive damage to the roof of on the church's buildings. There is still a lack of clarity as to the building affected and the amount of internal damage.
First United Methodist Church, Portland
The church campus has suffered significant structural and water damage. It appears the Day School building will be a total loss as the roof has been ripped off and there is significant physical and water damage to the interior.
The church has also received significant water damage with most of the interior being flooded. Many of the roof panels in the foyer are down. Furthermore, there remains the high probability that Harvey will continue to dump massive amounts of rainfall over our area for the next few days.
La Vernia United Methodist Church
Photos from Facebook show the roof of La Vernia's Historic chapel seriously damaged.
No further information at this time.
Christ United Methodist Church, Stockdale
From Senior Pastor, Raymond Perales:
The awning at the fellowship hall entrance was torn off. Very little water inside with no real damage. We were able to secure the broken pieces of the awning to prevent damage to the windows and the rest of the property.